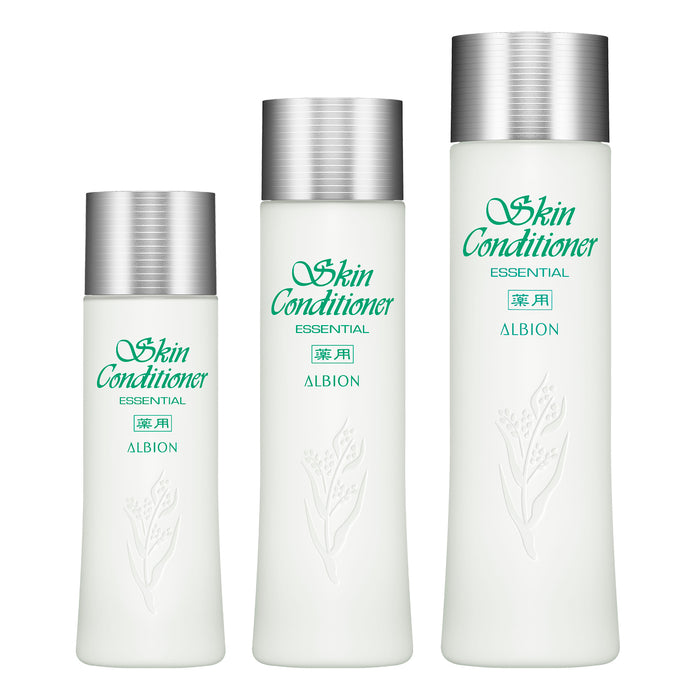 ALBION Skin Conditioner Essential N
Regular price ¥5,500
Save:
¥-5,500
(

Liquid error (sections/main-product line 193): divided by 0

%)

/
ALBION's most iconic lotion that boosts the skin metabolism and regulates cell renewal, promoting healthy skin that is less prone to breakouts, irritation and dullness.
This newly formulated 2022 version features Coix Seed (Job's Tears) Extract plus Coix Seed (Job's Tears) Oil to hydrate, soothe and restores the skin, increasing skin's natural healing power for a healthier, brighter result.
110ml, 165ml, 330ml
- Made in Japan
How to Use
- Pour suitable amount of lotion on the palm or on a cotton pad and gently pat over entire face.